Blog
The Money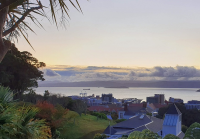 Information may well be power but people frequently tell me that they are increasingly overwhelmed by the magnitude of information they receive daily.
That is even more so for people in business. Decision-makers increasingly have little time for searching for information that is relevant to them and useful.
The mainstream media do not and have not served the business community for some time. The Dominion Post once devoted a whole section to Business, and TVNZ had a weekday Business Report.
Today, specialist business media providing breaking news, commentary and analysis have stepped into this vacuum and have proliferated. BusinessDesk and Interest.co.nz being two examples.
Quality information about investment, insurance, capital markets and financial services is available if you have the time to access it.
Most businesspeople don't.
To help, we've introduced The Money – a website that brings together the very best news, commentary and analysis to inform and promote a better understanding of the financial services sector.
Do let us know what you think. If you find The Money useful, please share the link with your colleagues, clients and associates.